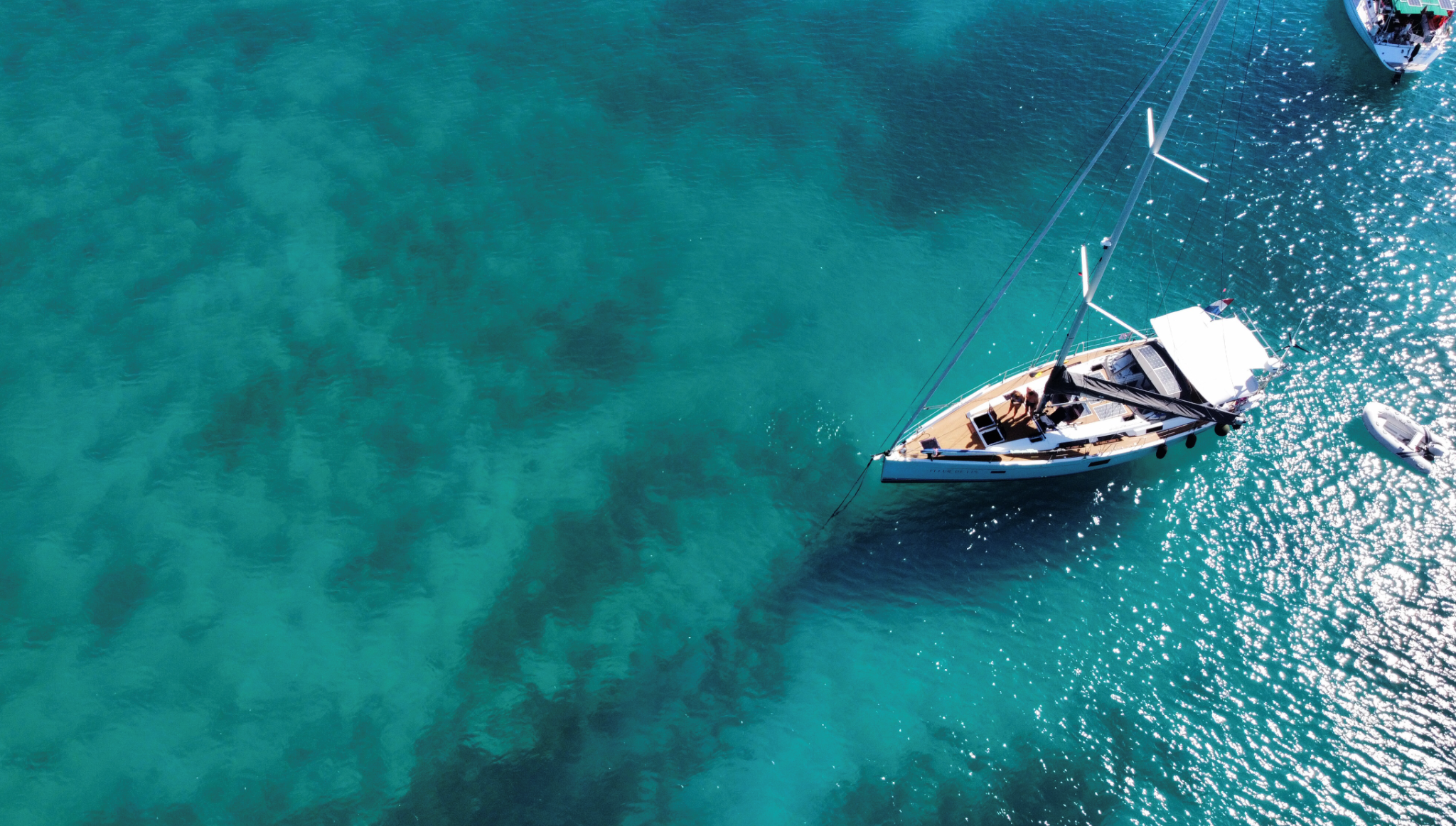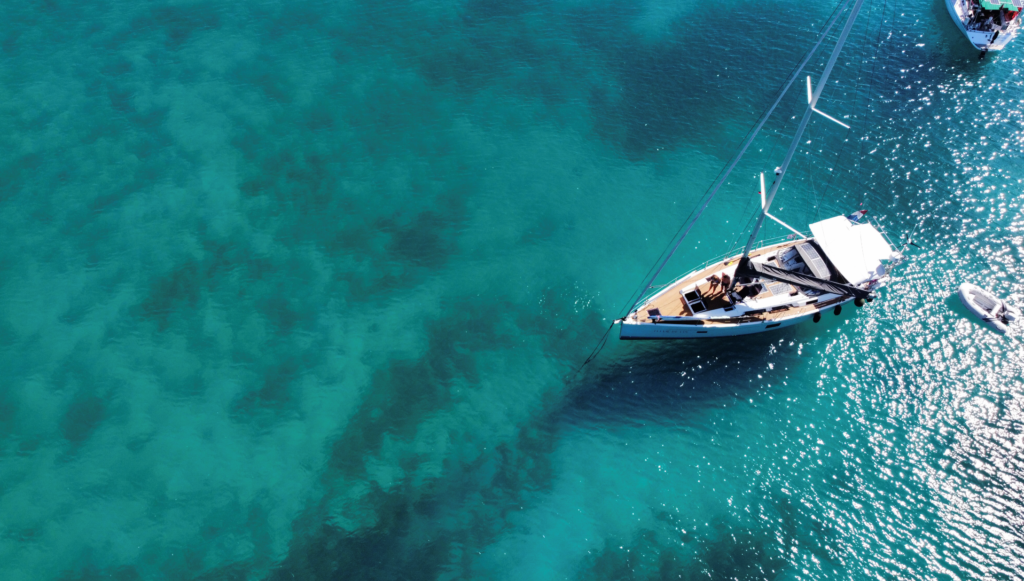 Departures under Sail: Riders family
Did you know that our sailmaker De Vries Maritime was founded by a world sailor? Marten Pietersz De Vries settled in Lemmer in 1823, after he had spent years as a sailmaker on board a windjammer sailing around the world. We still have a great passion for world sailors, and love to help them with the best material and good advice. So it's not surprising that we are known as the sailmaker for sailors! And that's why we regularly put sailors in the spotlight. For this blog, we spoke with the Ruiters family from Kampen.
For many years he has been working in the water sports industry. In recent years he has provided many departure boats with new rigging. The dream of his own keeps growing and at some point Merijn Ruiters, his wife Mirjam and daughter Sophie (15 years old) decide: we're going now! There is never a perfect moment: Corona, not being able to retire yet, part of the family staying at home... but still, the decision is made!
That choice worked out well: the adventurers crossed over to the Caribbean from the Canary Islands via the European coast. There they are now enjoying their last months in the sun before returning to the Netherlands.
Let me introduce: Ruiters family from Kampen has been living on board for 3 years
Living on a boat is not new for this family. Merijn and Mirjam decided 3 years ago to sell their house and live on their new sailing ship, a Hanse 455. Just in the Netherlands. Obviously with a view to their dreamed sailing trip: a round trip to the Caribbean. Living on board suits them very well. "We have gradually prepared the boat for the voyage, but also for the pleasant life on board in the Netherlands. We can now live self-sufficiently anywhere with our water maker, windmill and solar panels."
Anchoring in the Netherlands, that's a well-kept secret, Merijn thinks. "You're so nice and free, there's no one next to you. We spend the spring and autumn in port. Our favorite anchorages are in Enkhuizen, near the Compagnieshaven, and near the Gemaal in Medemblik. We also often go to the Ketelmeer because our mooring is in Kampen. Ideal for when the IJsselmeer is too busy." When asked why anchoring is not done more in the Netherlands, Merijn replies, "Most people don't have that much confidence in their own anchoring skills, it's not practiced enough. That's a shame! Because anchoring in the Netherlands is really cool. Being able to anchor well is very important on our trip, by the way."
Tying the knot: how to do it in this day and age?
No, there is never a perfect moment. "We knew we wanted to do this someday. But then the question: when? Miriam initially preferred to wait until we could stop working. But if we waited longer, other obstacles would come up: caring for parents, or who knows, grandchildren. Or maybe our youngest daughter would then no longer want to join us either. Unfortunately, the oldest has decided to stay at home. And then of course there is Corona. We didn't have much trouble with that in the end, relatively speaking. We are glad we went, it worked out well! We will really have to work hard again when we get back to the Netherlands, but in a different way! Your outlook on life definitely changes through such a trip."
The crossing: almost turned right around
"When we cast off in Tenerife I thought: what the hell have we gotten ourselves into! I really had some doubts, you can see that on our track: we sailed back. The two ladies on board pulled me through. Our crossing was long, 18 days, 2700 miles, but it was the perfect trip in the end", says Merijn about the crossing from the Canary Islands to the Caribbean.
What made it exciting for him? "On the one hand, because our oldest daughter was at home in the Netherlands, and we were on board with the rest of the family. On the other hand, you feel great responsibilities: you have to keep things in one piece. Doing your own thing for three weeks, the fear that something might break... Fortunately, that feeling went away after a few days. Then you can't go back." Fortunately, the good preparation paid off and they suffered no damage.
Why did you choose for Zeilmakerij De Vries Maritiem?
"I have been sailing since I was 4 years old, and my parents already bought all the materials at Zeilmakerij De Vries (Maritime). They deliver excellent quality, good tight hoods. They are known as a good sailmaker. We have ordered products from them for all the ships we have had. Also for our Dehlers we often ordered at De Vries Maritiem. They listen carefully to your wishes, think along with you and have an eye for detail. It really lasts for many years. And if something is wrong, they fix it without any hassle."
As an expert in the water sports world, what stands out to you about Zeilmakerij De Vries Maritiem?
"Water sports companies in the Netherlands are sometimes a bit slow in responding to contact requests. Sometimes you never hear anything back. That can happen, because the water sports industry is extremely busy right now. But as a customer you want to be helped quickly and that happens at De Vries Maritiem. I always work with that attitude. At the end of the day, keeping promises is about retaining customers."
Furthermore, Merijn is impressed with all the improvements that have been made to the premises in Lemmer. "They are moving with the times!"
Tube cover, bimini top, hood, and... pajamas from Zeilmakerij De Vries Maritiem
The family has a lot of products from our sailmaker on their ship: a spray hood with extension, a bimini top with extension, a furling jib cover, covers for the steering position, a cover for the outboard motor, a cover for the dinghy... "And pajamas and canvas underpants, but we never wear those," jokes Merijn.
"All the products are completely fine, it's as it should be. It fits, it doesn't rattle. I can't say anything else about it!"
What's next on the wish list? "The plasticizers are going out of the edge of the spray hood window, so we need new windows. The sun is destroying everything. We'll start working on that when we get home."
Tips for other leavers?

A cover for your dinghy (dinghy) protects your boat, truly indispensable.


The bimini top is a must, the sun is very bright in the Caribbean.


Screens on the side of the bimini are recommended as additional sun protection.


A rain screen for over the hatches so you can keep them open at night when it rains. The Caribbean torrential rains are sudden and heavy!