At Sailmakerij de Vries Maritiem you can find old and modern rigging. We can also offer you a complete rigging package including mooring lines, sheets, halyards, masts, spars, shots, blocks, trim lines and related accessories.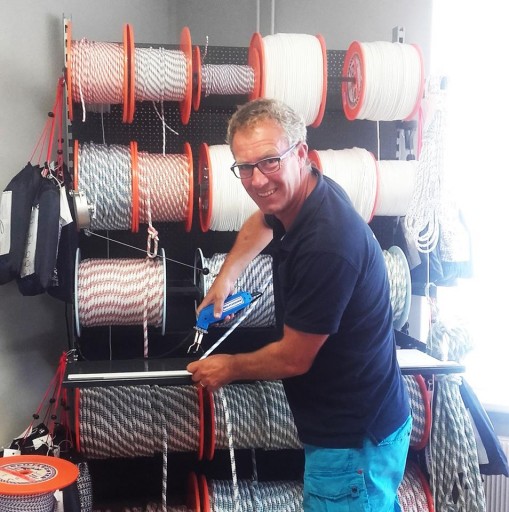 You will also find products from Ultramar for cleaning and impregnating canvas.
Classic
The rigging of Old Dutch round and flat-bottomed yachts requires a special approach. For six generations, since 1830, we at Zeilmakerij de Vries Maritiem have been rigging all types of ships. We can also offer you a complete rigging package with masts, spars, sheets and blocks. Here it comes down to craftsmanship and detail. For the true water sports enthusiast, a slightly curved flagpole on the rudder is a tradition. Sailmakerij de Vries Maritiem values tradition highly.
Modern
In addition to sails, Sailmakerij de Vries Maritiem also supplies all other ship's necessities. From masts and standing and running rigging to modern winches and high-quality deck fittings. All materials are fully geared to each other and to your ship. In Lemmer we have a crane and the most modern techniques to serve you quickly and competently. In addition to modern materials, our craftsmanship goes back to the days of wood, pitch and mastcloth. Through our years of experience we can always provide top quality and service.

On Board
For the rigging of your ship, any repairs and/or changes, we are happy to come aboard.
Whether it is pylons, a roller reefing system or rigging. Please visit our sail making shop in Lemmer or contact us.
A quote for rigging?