Working as a sailmaker

Vacancies
Yvette and Suzanne

Leavers
Sailmaker De Vries Maritime
SAILMAKERS SINCE 1830
Sailmaker De Vries Maritiem, also known as sailmaker De Vries Lemmer, has been around for almost 200 years. Sailing on the water is a wonderful activity, we love it ourselves. We provide water sporters with different types of boats with sails, canvas and all kinds of related materials such as lines and rigging.
Thanks to our extensive experience, we know better than anyone what is best for a ship. With our traditional skills, high quality Dutch production in house, combined with modern techniques, we are able to meet the most diverse needs. We like to think along with you as if it were our own ship. We prefer to be on the water ourselves, and want you to enjoy your boat to the fullest.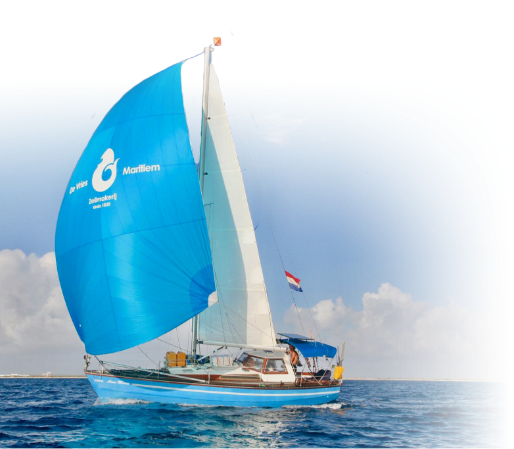 Almost 200 years experience
Own port in Lemmer
Our people sail themselves: recreational and competition
A QUOTE IN JUST A FEW STEPS
WHAT MAKES A GOOD SAILMAKER?
Sailmaker De Vries Maritiem is not the only sailmaker in the Netherlands, but it is the oldest! Our good name lives on for almost 2 centuries. We are well known in the water sports towns of Lemmer, Makkum and Sneek and the rest of the Netherlands. But what makes a good sailmaker?
In our opinion, first of all, passion for water sports is very important. If you don't know why people go out on the water, if you've never been in a boat, it's hard to imagine why water sports enthusiasts value high-quality materials, excellent functionality and beautiful designs so much.
Delivering high quality and support in making choices for each boat, we can do that like no other. This makes our sail making facility the best sail making facility in the Netherlands. We have an extensive choice of different materials, so we can always make a good proposal for the requirements and associated budget.
Craft and skills are another important element. There is no training for sail making. Setting up and running a sailmaking shop is a real craft.
Finally, we believe that being able to listen well to customers and translate wishes into a strong design is one of the most important skills of a good sailmaker. Our customers ensure the survival of our company. Without satisfied customers, we cannot exist for 200 years. Our sail making company has the customer's interest at heart.
WE GO THROUGH ALL KINDS OF THINGS
All about the ins and outs of Sailmaker De Vries Maritime...
SAILS, BOAT TENTS, WASHING AND REPAIRS AT THE SAILMAKER'S
Of course, our sail making shop supplies sails for sailboats. But we do much more: we make all kinds of tents from canvas material for on board. We do this for sailboats, but also for motorboats, sloops, classic ships, speedboats and fishing boats. Actually, we make products for any boat. We also supply related materials such as masts, lines and rigging, as well as associated systems such as roller reefing systems.
In addition to new products, we also sell used sails and boat tents. We have a nice selection. We also wash sails and tents, and we perform repairs so you can enjoy your equipment longer.
PARTNERS
what we are proud of
Together you get further than alone. And what's more, we enjoy great collaborations. Here is a selection of our partners. Interested in working with us? Please contact contact on, then we'll do a cup of coffee in the near future.
Frequently Asked Questions
What does a sailmaker do?
A sailmaker traditionally makes sails for sailing ships. Nowadays, sailmakers also make canvas products such as tents for boats. Related products that can be made on request are awnings, tents for a porch, a patio cover or even tarps or a tent for a truck. 
What is the largest sail making company in the Netherlands?
That is a difficult question to answer. Sailmaker De Vries Maritiem in Lemmer is one of the largest, and is also the oldest sailmaker in the Netherlands. The Netherlands has a rich history of sailmakers, given the major role that water sports play for our country.
What is the best sailmaker in the Netherlands?
With almost 200 years of experience and thousands of satisfied customers, we dare to call our sail making company De Vries Maritiem one of the best sail making companies in the Netherlands. The customer chooses, and fortunately our customers always come back to us. 
Do you only make sails? 
In addition to sails, our sail making shop also produces canvas products such as boat tents. De Vries Maritiem also supplies all kinds of related products such as pylons, rigging and roller reefing systems. We also wash sails and tents, and repair WE MATERIALS. 
Reviews
from our customers
RICH HISTORY OF SAIL MAKING IN FRIESLAND
In our history the merger in 2013 was an important step. Two renowned Dutch sail making companies, Zeilmakerij de Vries and Maritiem Sails, decided that working together and innovating was better suited to these times than competing with each other. A remarkable step, which has turned out very well.
Sailmaker De Vries Maritime is still located in Lemmer, currently at Vuurtorenweg 1. Here we have our own harbor next to our building. Our connection with the water is present everywhere!
COME AND VISIT OUR SAIL MAKING SHOP
Our close team consists of about 20 people, a nice mix of young and experienced people. You are most welcome in the heart of Lemmer. The coffee is always ready and we are proud to show you our sail making shop.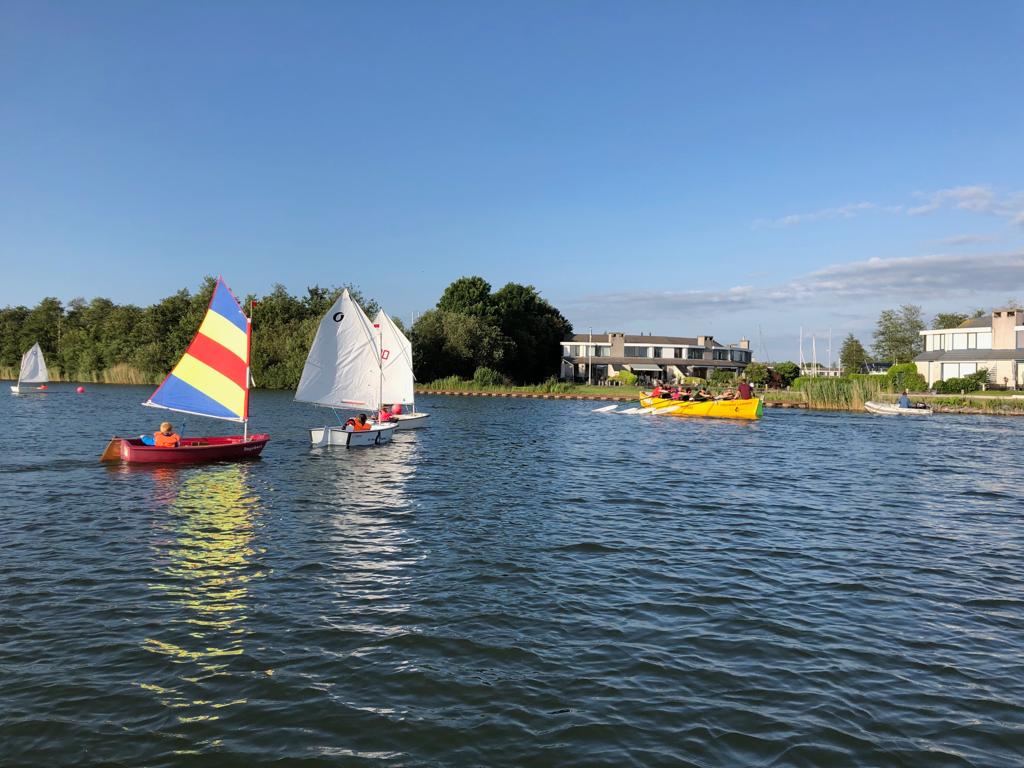 De vries Maritiem
sponsors
We are very involved in our region and charities. That's why we regularly sponsor great initiatives: from local charities to world travelers chasing a special dream. Check out our social channels and blog for news about our sponsorships.
LOOKING FOR A GOOD SAIL MAKING COMPANY?
We would love to help you!